A HUGE WELCOME TO REBECCA – OUR NEWEST COACH!
You may have caught on that we have a new Coach amongst the team. Rebecca officially started with us as of TODAY and will be taking a host of our group sessions, including our Indoor Fit Camp and Group Personal Training programme from our Whitley Bay studio.
As well as this she will be taking over the weekly online workouts on behalf of Ocean Fit Online – www.Oceanfitonline.com.
Take the time to read her awesome story below and next time you see her in the studio give her a HUGE HIGH FIVE! 
---
Name: Rebecca…or  Bex
Age: 27
Brief story about me: I'm a fun loving, fitness fanatic that has always been surrounded by sport. I'm ultra competitive and have played county golf for the last eight years. Prior to taking up golf, my main sport was athletics (400m and 800m) but due to an Achilles injury I was forced to hang up my spikes. I play off a handicap of 1 and played as a full time golfer on the amateur circuit for two years. I hold the course record at Tynemouth Golf Club (6 under par) and believe my years of circuit training help to give me the competitive edge, as well as extra yardage off the tee!
Why fitness? Sport and fitness have played such a huge role in shaping me to become the person that I am today – I feel indebted to give something back. Academically I studied Sports Coaching and gained a First Class Honours in Sport and Exercise Science from the University of Sunderland. I then went on to gain a Masters Degree in International Marketing from the University of Newcastle. Gaining my Masters affirmed that a career without sport is not a career for me, and well, here I am today! I'm incredibly self motivated and train at least 5 days per week. I'm excited to motivate others and help them to achieve their fitness goals too!
Dream job: I absolutely LOVE roller coasters! I recently travelled to Ohio to visit Cedar Point, 'the roller coaster capital of the world'. My dream job would have to involve designing and riding the tallest, fastest, and wildest roller coasters all over the world. Of course if I was good enough I'd become a professional golfer!
Favourite exercise: Who doesn't love a good plank?
Best advice for a beginner: Have fun! If you look forward to exercising you're far more likely to keep it up. Create a timetable and stick to it, you'll feel better for it.
What keeps me motivated: Knowing that each day I'm doing what it takes to make me the best version of myself.
Biggest achievement: A few years ago I won a National golf competition and was featured on the front cover of Northern Golfer, that was awesome! When I was 15 I also had National success in athletics. I ran my PB in the under 17's 800m final down in Birmingham to finish 3rd in the UK Indoor Championships – I'll never forget that day.
Pets? I've got a 3 month old white long haired chihuahua called Walter. He's named after Walter White from Breaking Bad – what a series! Don't worry, he's not killed anyone (yet…)
Cool fact: I will appear on the ITV show Tipping Point next year!!!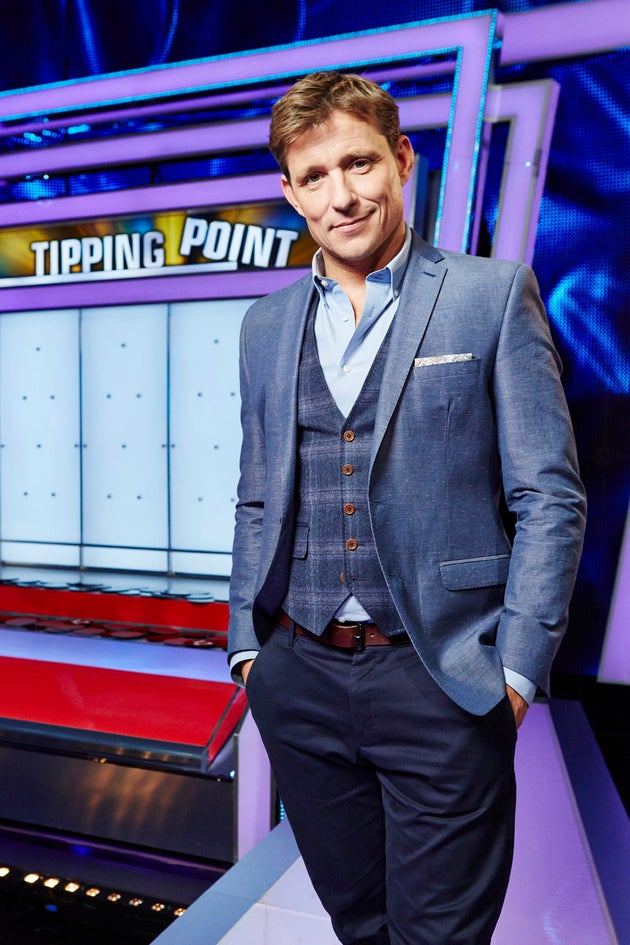 Rubbish fact: In my last driving test I took over 5 minutes to get out of the car park – blonde moment! Let's hope it's third time lucky!
Quote I live by: It's nice to be important but it's more important to be nice.
---
One of the hardest parts of running a Personal Training studio is finding PT's who are passionate about the industry and genuinely care about the people they work with. We simply wont just settle for anybody working with our members. We are very lucky to have Rebecca in our coaching team and look forward to seeing how she can develop Ocean Fit even further!